Yoga Classes
Classes are kind of yoga but not!
In class you will educate your body and mind via strength and mobility, movement and stillness, balance and instability.  The human body must be able to cope with it all.  I aim to educate you about your body as well as guide your through your practice.
Anyone is welcome to attend...be prepared to move and feel rewarded.  You will experience powerful dynamic flows and intentional stillness.  Together these elements create equilibrium throughout your entire nervous system.
---
Select a date below to book a class
£10 a class or £40 for a 5 class pass (select the PACKAGE option below)
*If you have never done a class with me your first class is always FREE*
Sign up and select this option on your first booking.
You are making my days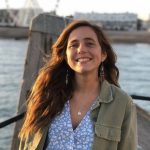 I just wanted to let you know I am so so happy with my subscription on your platform, you are making my days. I have said many times but once more I love your classes so so much and I feel so blessed to have met you.
Lourdes
You have such an incredible way of teaching, I always feel 1000x better after
The way you explain the most complicated things so clearly, the way you always leave us with such soothing thoughts, you put so much effort into the sequences, playlists & oils. The mix of focus and humour and just everything really. I couldn't want for anything more
Meg
I feel less stressed and more focused.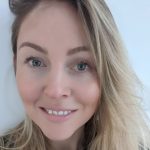 I have been using the YogaiSH! online platform for 3 months now, not only do i feel stronger and supple, I feel less stressed and more focused. There is lots of varying content. I have found the mix and match section really useful in helping me work on specific areas, I love the post run flow! Michelle is a wonderful, intelligent teacher who puts you at ease.
Rebekah
I was made really welcome by Michelle, her smile and reassurance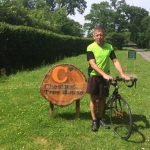 What a great teacher Michelle is.  When I first went to her class I knew nothing about yoga and was a bit nervous however I was made really welcome by Michelle, her smile and reassurance.  I have learnt so much from her classes and really look forward to them.
Tony
I can do things I couldn't do when I was a teenager!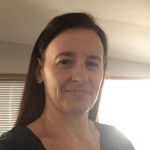 Amazing classes and teacher, my daughter and I have been attending her classes for years and we love it.  I have learned a lot, my body has changed and I can do things I couldn't do when I was a teenager! My way of thinking has changed: yoga is not my fitness regime anynmore, it's my lifestyle, daily routine, pain relief, mindfulness, the way to start my day in the morning with open heart, open mind, positive thoughts and energised body.  Thank you Michelle (sept 2018)
Dragana
I have literally come out with my heart smiling…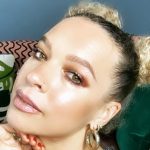 Challenging yet invigorating class today with Michelle.  Deep flow and reset.  I love how she teaches us about the science of the body during class.  Really helping you to understand what good you are ACTUALLY doing to your joints, muscles and brain.  From the relationship between breathing and recovery, to why you feel the burn and what to do to rest and allow your beautiful body to take over and do it's thing.  She explains the benefits of every move and position but also how important it is to take time for yourself.  I learn so much.  I came in feeling a little 'upside down' but I have literally come out with my heart smiling…another lesson Michelle brought to class today! (April 2019)
Gemma