Welcome to your Membership
Thank you for Joining YogaiSH!
Hey!
So happy to have you here and to see you beginning your YogaiSH! journey.
I have found yoga is the best way to find people like you.  The word yoga seems to attract the kinds of people who care about themselves enough to pro-actively learn and integrate findings into their daily lives.  The iSH! part is because it isn't strictly yoga!
Please enjoy this complimentary content and have a read of my posts (they contain some cool information)
You are free to upgrade at anytime.
Ps. My videoing skills are slowly improving with time! 😉  Just like our yoga!
Mindful thoughts pinging your way ♥
Full Yogaish Class
If you struggle to find meditation.....it will find you after these classes!
A full 360 workout with both challenging and restorative moves.
NOW you get the FULL CLASS FREE 🙂
This one is definitely a challenge.  Have fun with your practice, even when poses feel out of reach.  Stay calm when you fail, failure is normal and important.  Smile when it happens....no one is successful all of the time! (this class is not for movement beginners) - 58 mins
♦ NEW:  "
Move With Me"
3 x videos added EVERY week
5 minutes of movement to keep your quota topped up!
You are making my days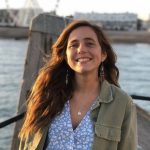 I just wanted to let you know I am so so happy with my subscription on your platform, you are making my days. I have said many times but once more I love your classes so so much and I feel so blessed to have met you.
Lourdes
You have such an incredible way of teaching, I always feel 1000x better after
The way you explain the most complicated things so clearly, the way you always leave us with such soothing thoughts, you put so much effort into the sequences, playlists & oils. The mix of focus and humour and just everything really. I couldn't want for anything more
Meg
I feel less stressed and more focused.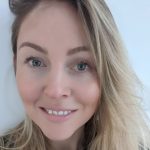 I have been using the YogaiSH! online platform for 3 months now, not only do i feel stronger and supple, I feel less stressed and more focused. There is lots of varying content. I have found the mix and match section really useful in helping me work on specific areas, I love the post run flow! Michelle is a wonderful, intelligent teacher who puts you at ease.
Rebekah
I was made really welcome by Michelle, her smile and reassurance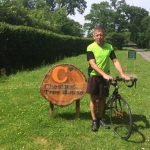 What a great teacher Michelle is.  When I first went to her class I knew nothing about yoga and was a bit nervous however I was made really welcome by Michelle, her smile and reassurance.  I have learnt so much from her classes and really look forward to them.
Tony
I can do things I couldn't do when I was a teenager!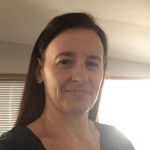 Amazing classes and teacher, my daughter and I have been attending her classes for years and we love it.  I have learned a lot, my body has changed and I can do things I couldn't do when I was a teenager! My way of thinking has changed: yoga is not my fitness regime anynmore, it's my lifestyle, daily routine, pain relief, mindfulness, the way to start my day in the morning with open heart, open mind, positive thoughts and energised body.  Thank you Michelle (sept 2018)
Dragana
I have literally come out with my heart smiling…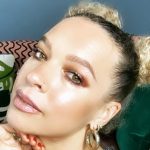 Challenging yet invigorating class today with Michelle.  Deep flow and reset.  I love how she teaches us about the science of the body during class.  Really helping you to understand what good you are ACTUALLY doing to your joints, muscles and brain.  From the relationship between breathing and recovery, to why you feel the burn and what to do to rest and allow your beautiful body to take over and do it's thing.  She explains the benefits of every move and position but also how important it is to take time for yourself.  I learn so much.  I came in feeling a little 'upside down' but I have literally come out with my heart smiling…another lesson Michelle brought to class today! (April 2019)
Gemma
Morning Magic
Movement + Meditation = A great start to the day!
Real freedom comes from within.
The water cannot sink your boat if you don't let it in!
Beginnings hold ambiguity, promise, fear and hope.
Take time to honour the beginning.
Pick N Mix!
What is your body asking for today?
How are you feeling?    Select accordingly 
There are many more in Unlimited!
A sweet 30 min flow opening common tight areas associated with running/walking and in-fact sitting!  There is a linked download at the end of the video.  You can keep the 7 best stretches download to hand for a post run quickie!
10 mins of hip attention and you get to sit down (that doesn't happen often in my videos!)  These moves are suitable for all without injuries and come with a host of benefits.  Try them today 
◊ Easy Upper Body Opening
A delightful organic mixture of movements to loosen tension in your upper body- 18 mins
No need for a mat - address common problem areas associated with chair sitting in this quick 15 min sequence.
Do it daily to feel movement magic
Yoga for Beginners
Welcome New Movers!
Keep things simple and sweet with these downloads and videos.  Each one has been produced with love and care to spark your passion for movement and a pain free life.  Work your way through them or pick your favourite and just, eat, sleep, Yoga, repeat!
UPGRADE NOW for Unlimited Access
◊ Standing yoga for beginners
No need for a mat with this one.  Just check you have enough room to swing your arms and get going. 24 mins
◊ Floor yoga for beginners
Grab a mat (or carpet will be suitable) and get down on the floor for this simple but effective flow for all levels. 29 mins 
◊ Sun Salutation - balance
SAMPLE: Give this a go once you have experienced the 'simple' sequence and begin to feel yourself improve.  Remember balance requires a diligent practice and a patient mind.  14 min 
Quiet Space
slow down ~ restore ~ re-energise
Approach restorative practices with a kind heart and zero expectation.  Your days demand enough of you already.  Allow this box breathing to soothe you.  There is no right or wrong.  Namaste ♥
Developing a movement practice including, sitting, standing, gentle inversions and back-bends will engage all the organs and glands that develop & distribute hormones.  Try this flow today. 14 mins
There is always something new happening...

keep up-to-date below