Sample content but with limited access
It is a static platform
Upgrade possible at any time
Unlimited access to all classes
Multiple options to work on specific areas of interest
Downloads & mini e-books
Discounts on bolsters!
No minimum term
Continually evolving content
Scroll down to get a sneak peak!
A little sneak peak of what our Unlimited membership contains!
⇓ ⇓ ⇓ ⇓ ⇓
FULL YOGAISH CLASSES
These are a replica of my studio classes.  The style is an amalgamation of what I have seen my students respond to over the years.  They are always dynamic sequences, with the intention of finding your 'state of flow'.
SOF definition: "The mental state in which a person performing an activity is fully immersed in a feeling or energised focus, full involvement and enjoyment in the process of the activity"   
A series for anyone wanting to get into a new movement practice that is loosely centred around yoga.  You may also find this area useful if you are wanting to take the throttle off your practice or go back to some of the basics
This area has short and sweet sequences that work on particularly challenging postures or flows.  What is challenging for one person might be easy for another, so there is a real mix of content in here.  Have fun with these but remember not to make your movement practice all about achievement - just keep showing up!
You are making my days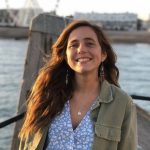 I just wanted to let you know I am so so happy with my subscription on your platform, you are making my days. I have said many times but once more I love your classes so so much and I feel so blessed to have met you.
Lourdes
You have such an incredible way of teaching, I always feel 1000x better after
The way you explain the most complicated things so clearly, the way you always leave us with such soothing thoughts, you put so much effort into the sequences, playlists & oils. The mix of focus and humour and just everything really. I couldn't want for anything more
Meg
I feel less stressed and more focused.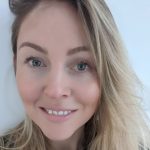 I have been using the YogaiSH! online platform for 3 months now, not only do i feel stronger and supple, I feel less stressed and more focused. There is lots of varying content. I have found the mix and match section really useful in helping me work on specific areas, I love the post run flow! Michelle is a wonderful, intelligent teacher who puts you at ease.
Rebekah
I was made really welcome by Michelle, her smile and reassurance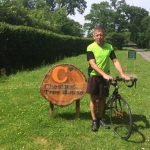 What a great teacher Michelle is.  When I first went to her class I knew nothing about yoga and was a bit nervous however I was made really welcome by Michelle, her smile and reassurance.  I have learnt so much from her classes and really look forward to them.
Tony
I can do things I couldn't do when I was a teenager!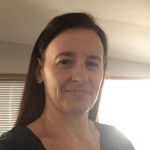 Amazing classes and teacher, my daughter and I have been attending her classes for years and we love it.  I have learned a lot, my body has changed and I can do things I couldn't do when I was a teenager! My way of thinking has changed: yoga is not my fitness regime anynmore, it's my lifestyle, daily routine, pain relief, mindfulness, the way to start my day in the morning with open heart, open mind, positive thoughts and energised body.  Thank you Michelle (sept 2018)
Dragana
I have literally come out with my heart smiling…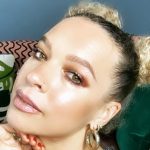 Challenging yet invigorating class today with Michelle.  Deep flow and reset.  I love how she teaches us about the science of the body during class.  Really helping you to understand what good you are ACTUALLY doing to your joints, muscles and brain.  From the relationship between breathing and recovery, to why you feel the burn and what to do to rest and allow your beautiful body to take over and do it's thing.  She explains the benefits of every move and position but also how important it is to take time for yourself.  I learn so much.  I came in feeling a little 'upside down' but I have literally come out with my heart smiling…another lesson Michelle brought to class today! (April 2019)
Gemma
At times like these
we need to stay in touch ♥
Join my mailing list for:
*info   *fun stuff    *updates